SAIGON
BLUEPRINT
design and art direction for an art collective of Saigon

sponsored by Cultural Developmend and Exchange Fund ( CDEF) and Indochina Arts Partnership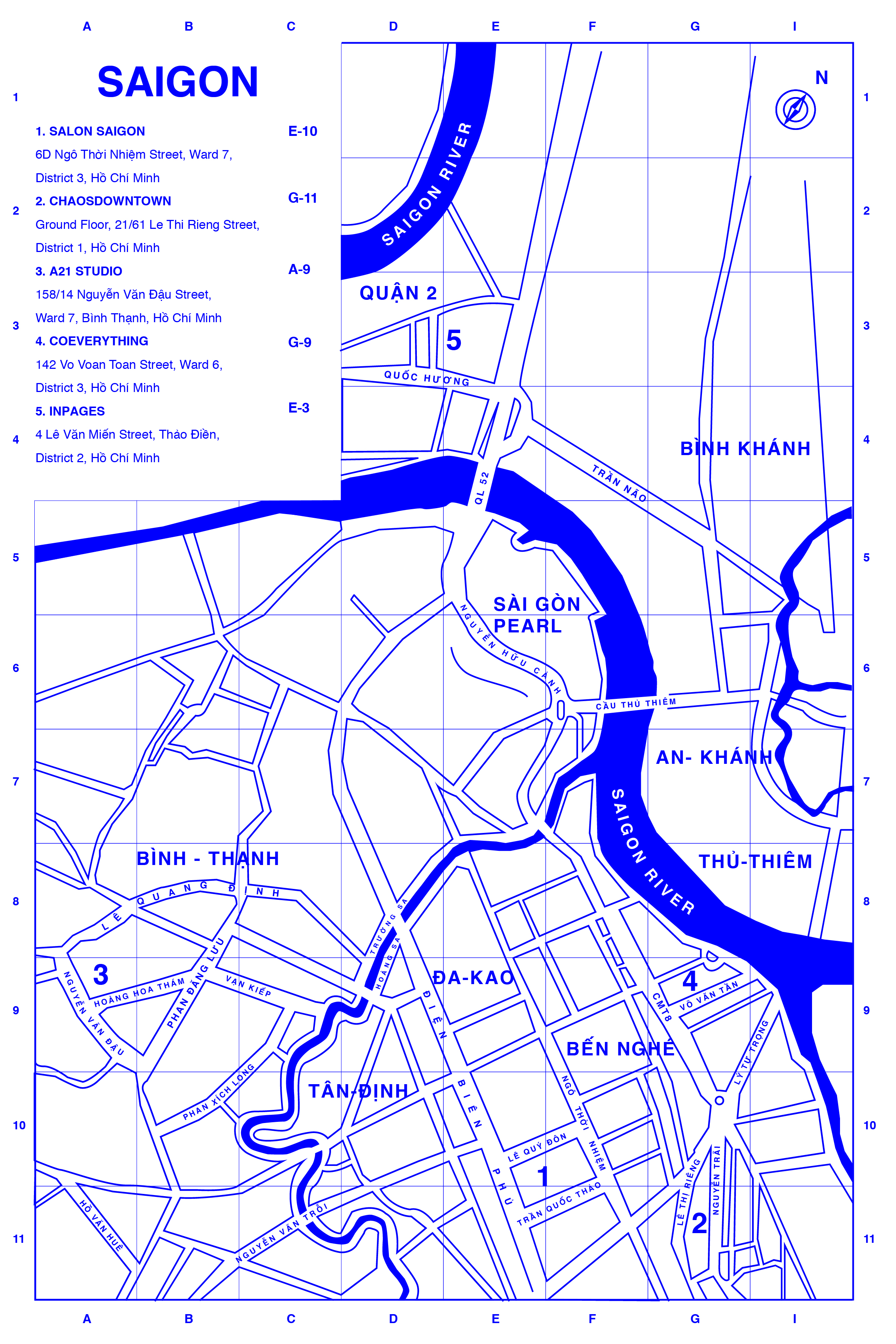 saigon blueprint is a project gathers collective memories of an urban Saigon that is disappearing. The project collects information of artworks, exhibitions, semi-exhibitions, happenings, and performances about Saigon's lost heritage and memories.

The project calls for open-engagements from the community of artists about Saigon. Facing the fast-paced daily changes of Saigon's urbanism, the project invites artists to interact with lost heritage or disappearing architectural monuments of the city to reimagine a Saigon from their personal perspectives.

Documentations in various forms of the artworks will be placed on an interactive online map that acts as a blueprint, helping the audience to navigate these revisions of the city and experience Saigon through the artist's' guides.